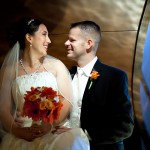 Kathy & Andrew
"The Best Value of all our Wedding Vendors."
Wedding Day Collection
– Authentic Moments of You, Your Family and Friends –
– Beautiful Family Formal Photographs –
– A Relaxing Presence on your Wedding Day –
– Elegantly Edited Images, Beautifully Presented –
– Includes up to 10 hours of coverage –
– As you work on your timeline, enjoy the flexibility of deciding how many hours of coverage
you'll actually need by adding or deducting up to 2 hours of coverage at $150/hour anytime before your wedding day.  
_______________________________
A Beautiful Storytelling Art 
Album
– After your much deserved honeymoon, view your wedding day photos and decide how you would like to remember and share your wedding day story, and the family and friends who celebrated the day with you, with others.  And perhaps one day with your children…and their children.
 (
Add relevant IL sales tax on usb, prints and albums). 
_______________________________
Check Availability
Only two prime Saturday's available in 2019. Now booking 2020.
_______________________________