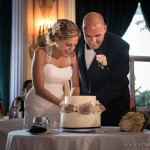 Kara & Jason
"Looking back, I cannot imagine our wedding day without Ernst being a part of it. He's so incredibly professional, all the while having a comforting calm about him. I am unbelievably grateful that we chose Ernst to tell our story. The man with the camera is pure magic." Kara
Wedding Day Collection
– Authentic Moments of You, Your Family and Friends –
– Beautiful Family Formal Photographs –
– A Relaxing Presence on your Wedding Day –
– Elegantly Edited Images, Beautifully Presented –
– Includes up to 10 hours of coverage –
– As you work on your timeline, enjoy the flexibility of deciding how many hours of coverage
you'll actually need by adding or deducting up to 2 hours of coverage @ $125/hour anytime before your wedding day.  Get in touch and I can provide
 more details and the payment schedule.
_______________________________
A Beautiful Storytelling Art 
Album
– After your much deserved honeymoon, view your wedding day photos and decide how you would like to remember and share your wedding day story, and the family and friends who celebrated the day with you, with others.  And perhaps one day with your children…and their children.
Choose from a collection of stunning fabrics, leathers and metal covers to make this YOUR one-of-a-kind Art Album.
 (
Add relevant IL sales tax on usb, prints and albums). 
_______________________________
Check Availability
_______________________________