I am a Bloomington, Normal IL based documentary wedding photographer working with couples who appreciate thoughtful, well composed and elegantly lit photography.
With a relaxed and informal approach, we'll tell the natural, authentic story of your wedding day – from the nervous laughter during getting ready, your beautifully elegant or wonderfully quirky ceremony, to your Ginger Rogers & Fred Astaire like or slightly awkward yet charming first dance.  We will want people to be able to look back at your wedding day photos and smile, laugh and perhaps shed a tear. We'll want them to remember the day and see the moments they missed — the little moments as well as the big ones.
No endless line ups of family photos and no request for you to disappear with the bridal party for hours on a staged photo shoot that will keep you from those who mean the most to you.  Our shared goal is that you have an amazing day celebrating with each other, and with your family and friends.
Here are a few testimonials that reflect what I strive for with every wedding:
___________________________________________________
"Words cannot describe all emotions felt when looking at the photos. We laughed hysterically, cried, smiled, and reminisced from start to finish, thoroughly absorbing they day for what it was through his eyes and everyone around us. Every bride is different in what they chose to invest in on their wedding day. I am unbelievably grateful that we chose Ernst to tell our story. The man with the camera is pure magic."  Kara & Jason.  View more on THE KNOT
___________________________________________________
"Ernst captured every moment I could have ever asked for. He captured the raw emotion of our guests, from laughing to crying to everything in between. We wanted our photographs to remind us of the events, the people, the feelings of that day- and that's EXACTLY what Ernst's talent delivered."  Amanda and Troy. View more on WEDDING WIRE
___________________________________________________
"What makes a photographer great, in my opinion, is his or her ability to capture the moments of authenticity- the fleeting glances, the subtle graceful gestures, the raw exchanges. A great photographer's images take you by the eye and lead you back into the scene. They make you feel. Such is the photographer I found Ernst Jacobsen to be as I scrolled through the images he took of a wedding I recently attended. I was stunned to see the result of his work…" Fiona Murphy. View more on YELP
___________________________________________________
"I cannot thank Ernst enough for the beautiful photos of our wedding! We were overwhelmed with the quality of the photos. Ernst was extremely laid back and made us both feel comfortable and relaxed. For two people that hate taking "staged" photos, I was delighted that Ernst captured dozens of photos that looked so natural and really captured the couple that we are." Chelsea and Gediminas.View more on Google +
___________________________________________________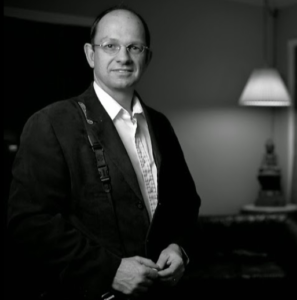 If what you see and read here resonates with you, please do get in touch.
I would like to learn a bit about you, hear what you have planned for your wedding day and understand better how I can help you share your story with the people you love.
Cheers,
Ernst
.
309.287.0848    Contact Me    ernst@ernstjacobsen.com
Based in Bloomington Normal, IL